Tas Museum & Art Gallery
Activity book: Tasmanian Museum & Art Gallery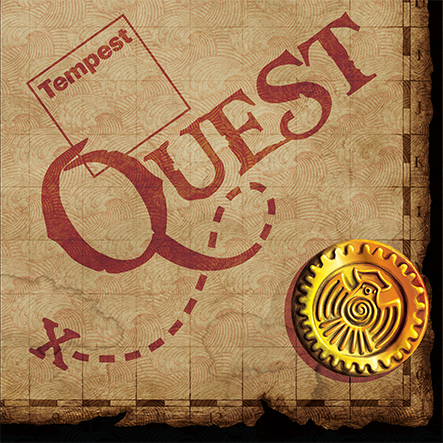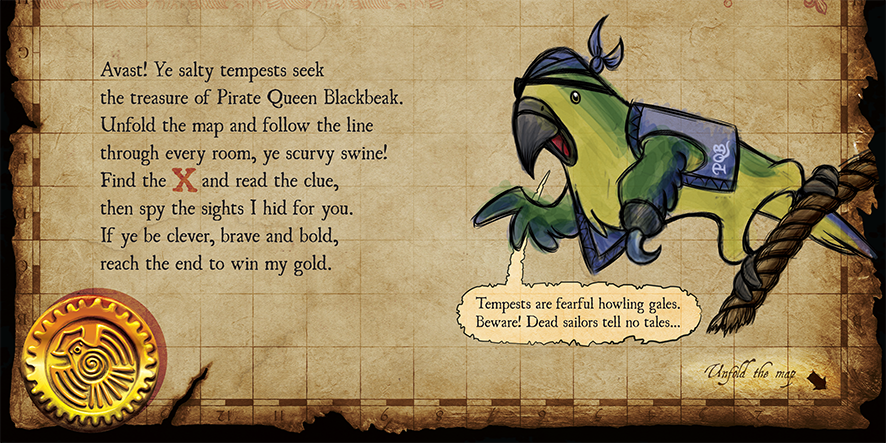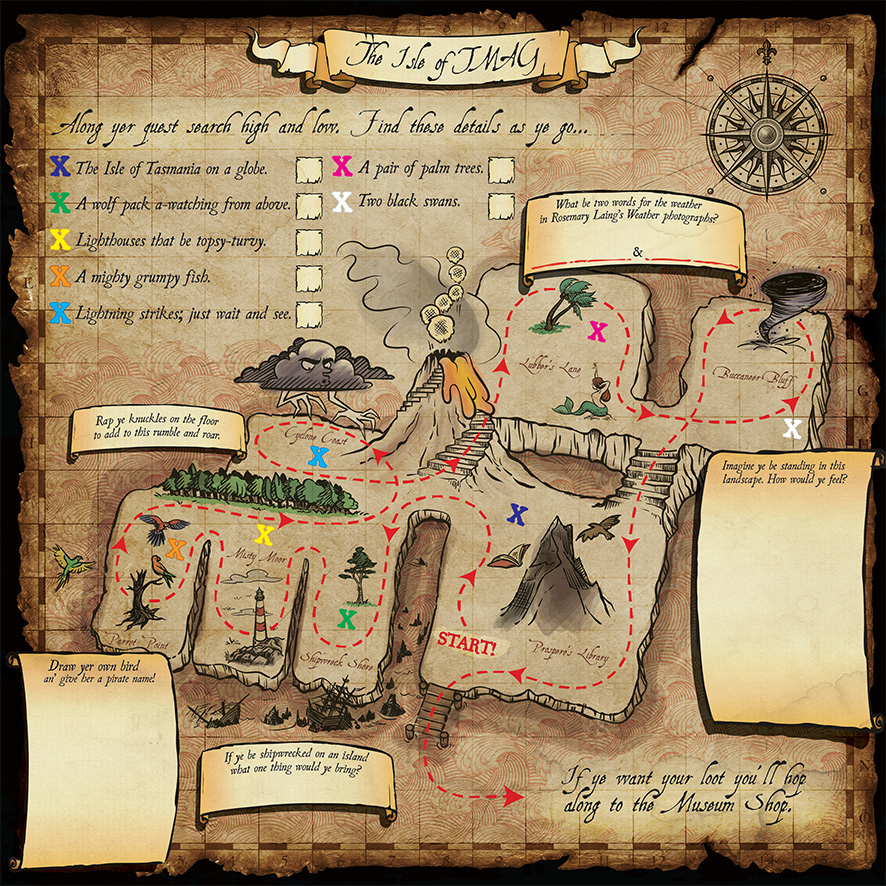 Client: Tasmanian Museum and Art Gallery (TMAG)
Brief: Design and illustrate an activity book tie-in to guide children through the museum's 'Tempest' exhibit, for the Children's Festival 2017. The above images show the front cover of the map when folded; the middle section when half unfolded, and the full map completely opened. The map is a functional guide to the layout of the exhibits, with themed visuals tying into the contents of each room. The bird coin on the cover was made available as a sticker given to children who completed the activities on the map.
I was provided with a list of activities the map had to include, but beyond that, given free reign in all aspects of design, illustration, and copywriting. I love writing verse for kids. I also love pirates (who doesn't?), so this was great fun.
Vectors, Adobe Illustrator.