About
I have the best job in the world. I draw things that make people happy. Character art is my speciality, though I'm a style chameleon with a broad range of experience, and can turn my hand to most projects.
Originally specialising in animation before sidestepping into illustration, I worked with Walt Disney Animation Australia, Cutting Edge VFX and Liquid Animation. My film and TV credits include The Lion King 3, The Three Musketeers, George of the Jungle 2, and animated series The Proud Family. At the moment my professional interests range across art direction and illustration for the tabletop game industry, video games, book publishing, and conference branding design. I've recently expanded into creative copywriting. The following is a selection of my clients, past and present: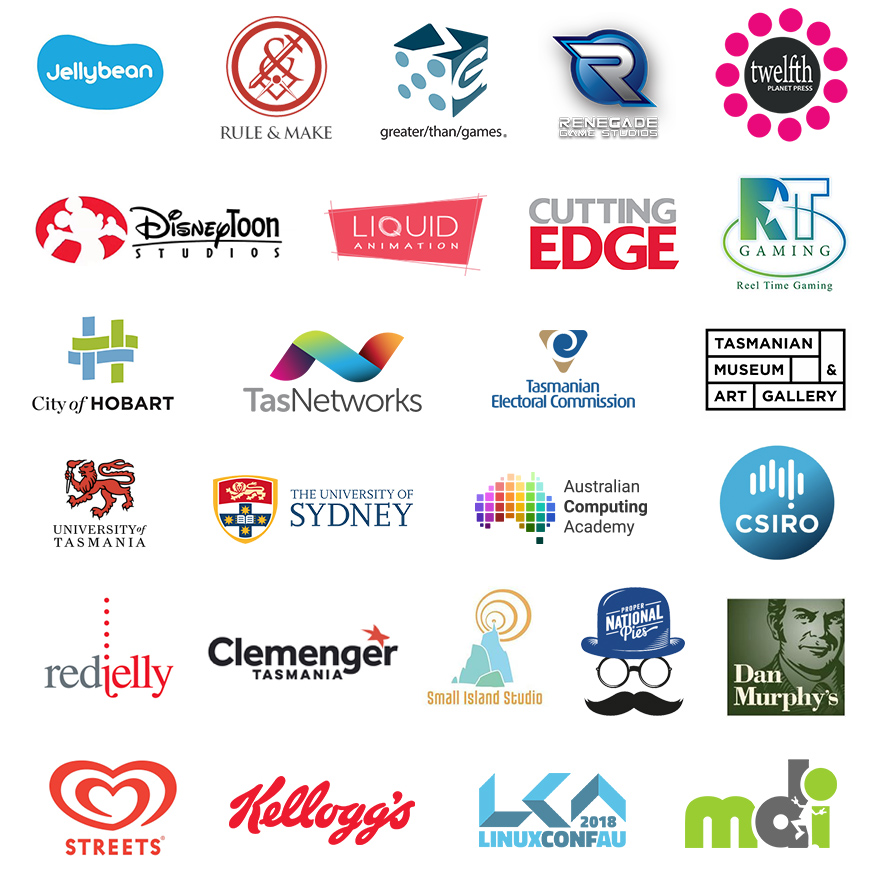 My art has appeared in the form of tabletop roleplaying games, card games, toys and novelties, TV ads, web shorts, explainer animations, book illustration, product packaging, comics, poker machine games, enamel pins, stickers, educational computer games, theatre posters and backdrops, fantasy novel covers and much more. For the past few years I've primarily worked in the role of Art Director for Jellybean Games, and as an illustrator for the tabletop industry in partnership with clients including Rule & Make, Greater Than Games, and Renegade Games. More recently, I've expanded into a creative copywriting role for bestselling art app Procreate. I still take on select illustration and design projects.
I love character design. I love making games. I love illustrating books, interiors and covers, and I love branding. If you're looking for someone to do a bang-up job of any of those things for you, email me – and let's get started!