LinuxConf 2017
Branding: LinuxConf 2017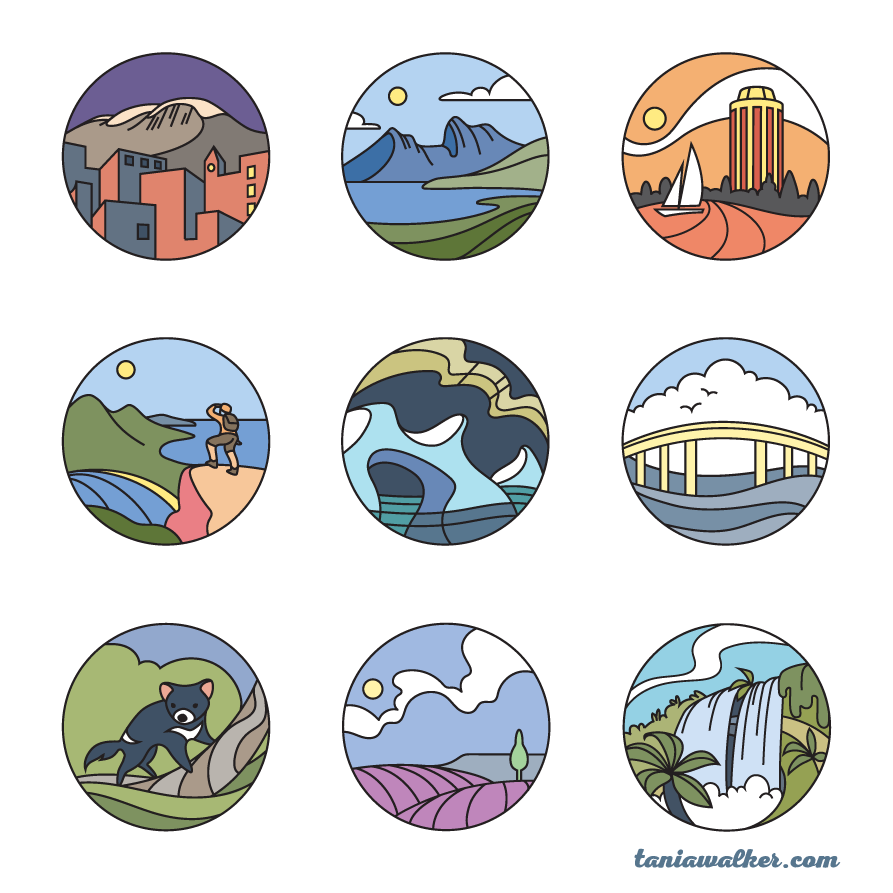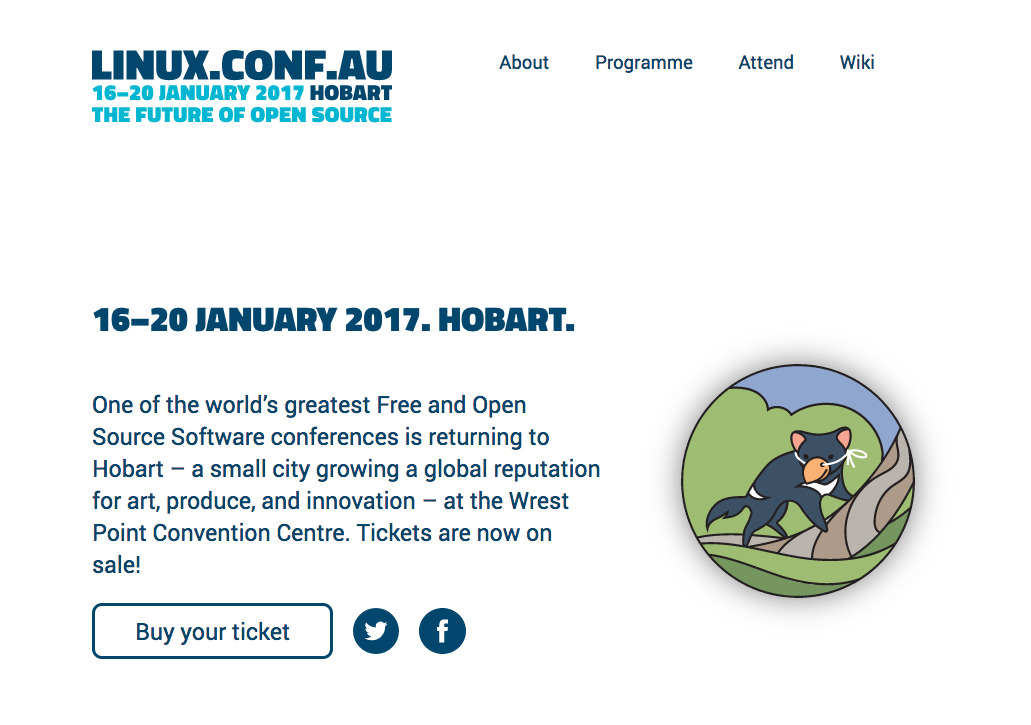 Client: LCA2017
Brief: Create light illustrative branding for Linux Conference 2017, reflecting that year's conference setting of Hobart, Tasmania.
I moved to Tasmania in 2010 out of sheer love for the environment here, so this job allowed me to explore something dear to my heart. To keep the feel of the illustrations in keeping with the computing world, I opted for flat colour and use of single-width black line throughout the illustrations. Using each circle as a little window into the world of Tasmania, I worked to evoke the mountain, the forests, the river mouth, the lavender farms, the bridge, the wildlife, and Tasmania's almost unique proximity to the magic and majesty of Antarctica.
Vectors, Adobe Illustrator.