Jellybean Games Brand
Branding: Jellybean Games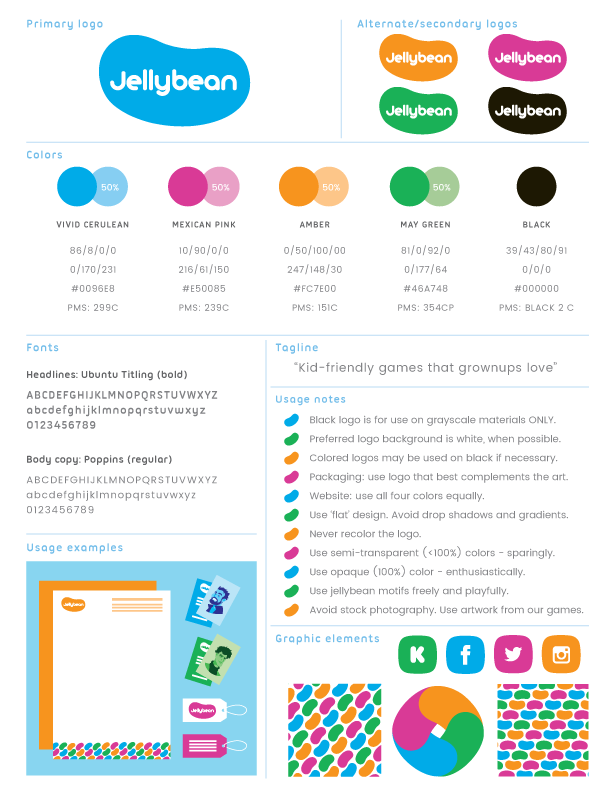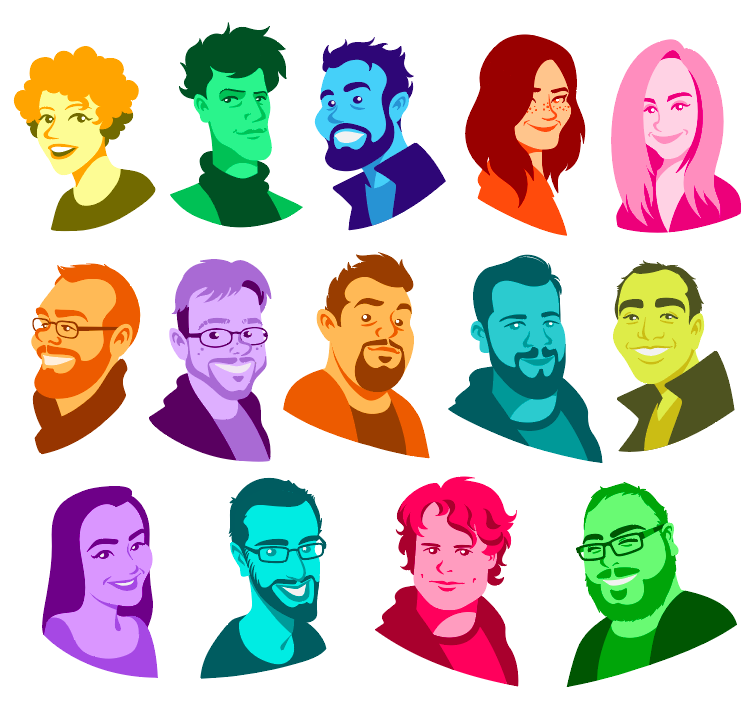 Client: Jellybean Games
Brief: Create a lightweight, flexible brand for Jellybean Games, to a level of detail that could be encompassed in a single page of branding guidelines. Additionally, create headshots for the staff and collaborators of Jellybean in line with the branding.
The brand I created for Jellybean Games involves bright (one might say jellybean-reminiscent) colours used flat and clean on a white background. We wanted something kid-friendly that grownups would also find stylish and fun – which is precisely the mission statement we use for all our games, too.
With each headshot I limited myself to just three shades of a single colour per person. I'm forever adding to this collection as the team grows.
Vectors, Adobe Illustrator.