The Lady & the Tiger
Art Direction, Illustration, Graphic Design: The Lady & the Tiger card game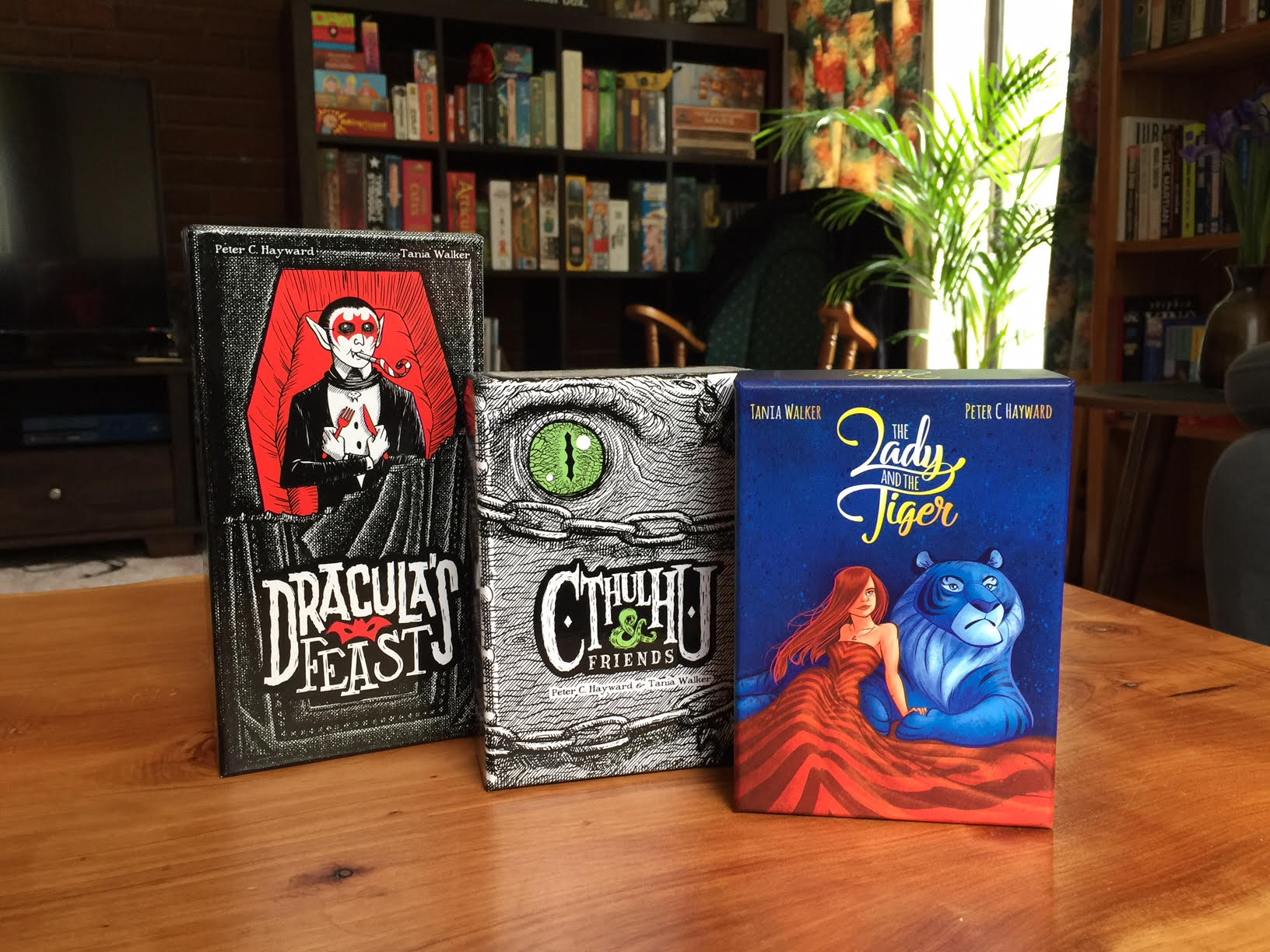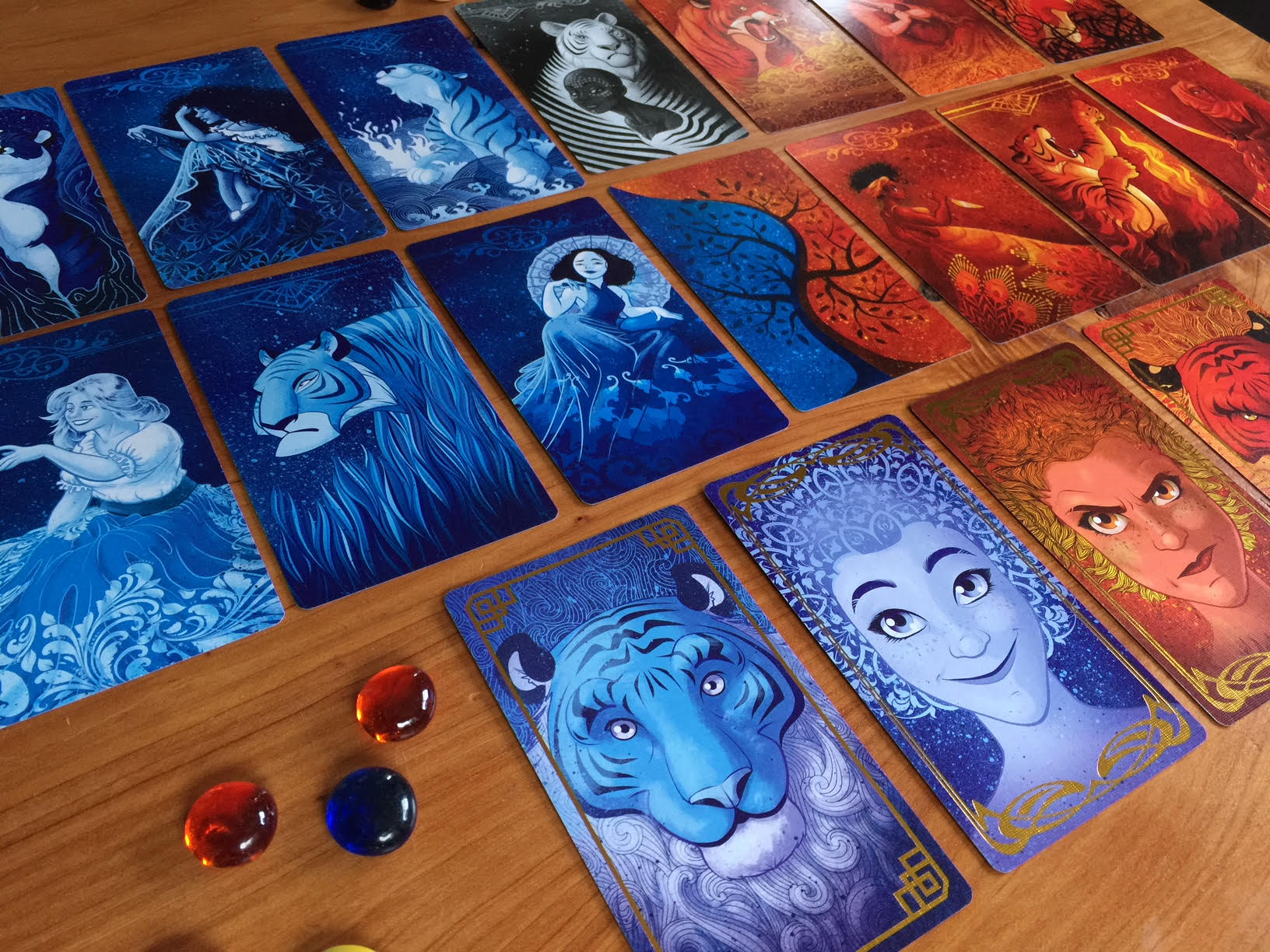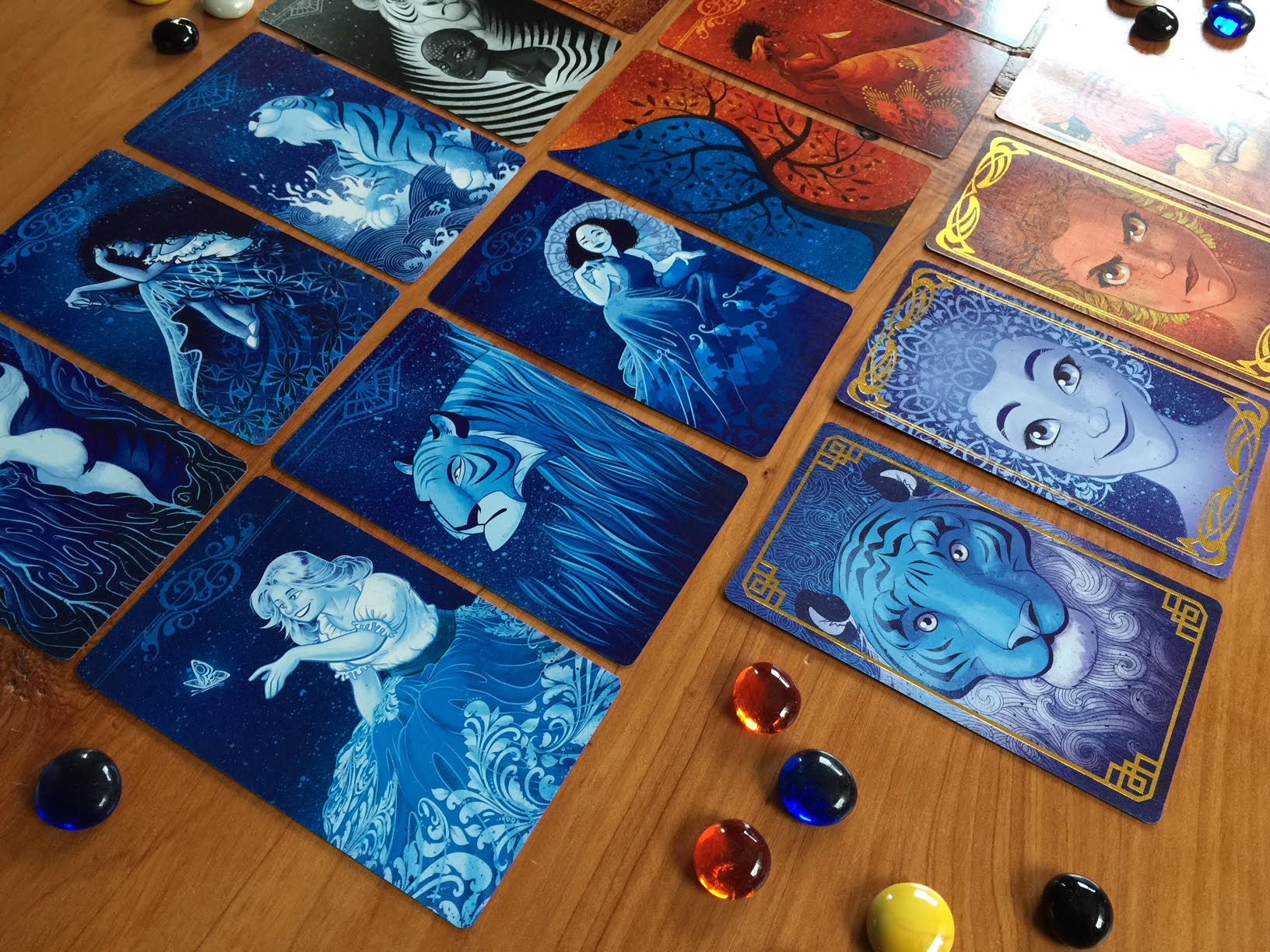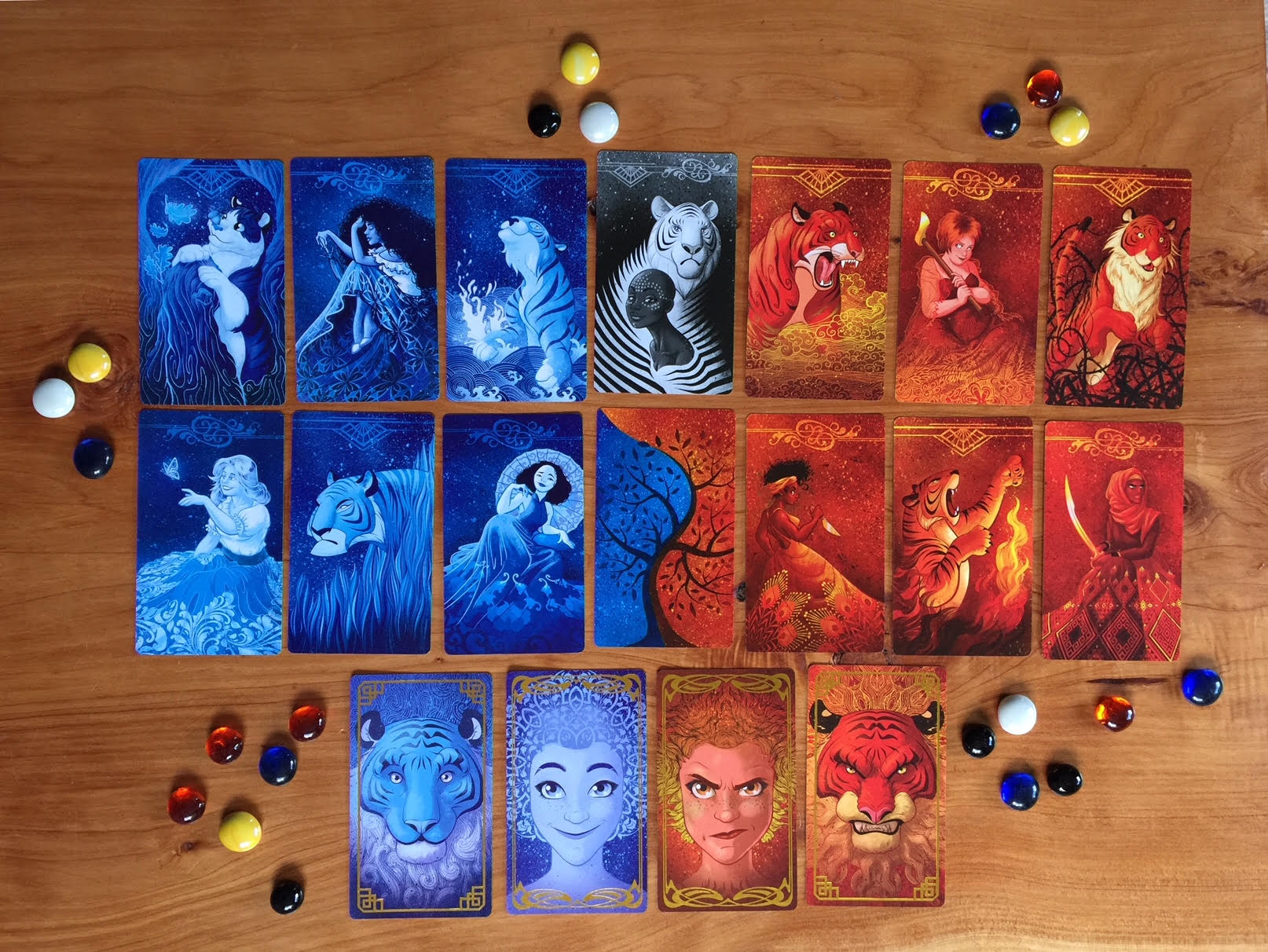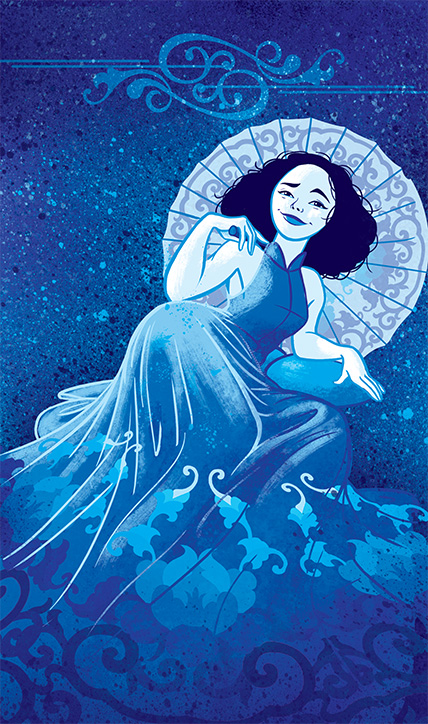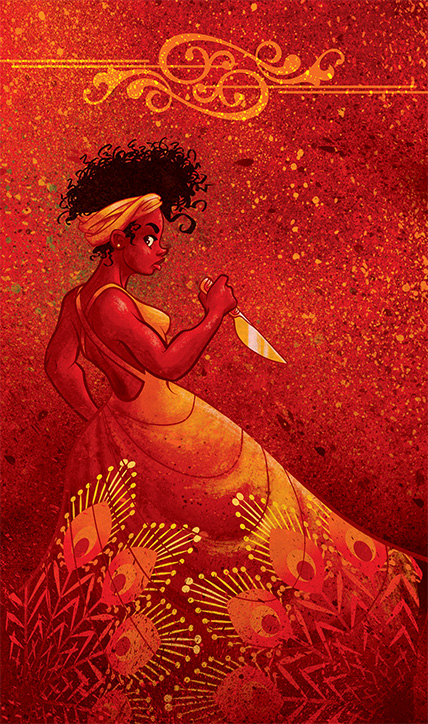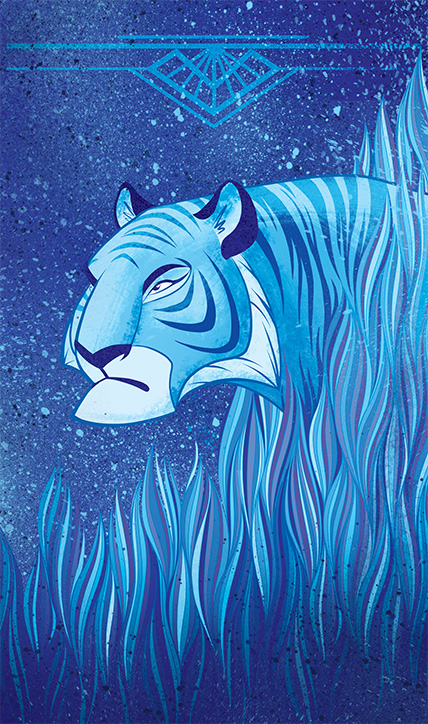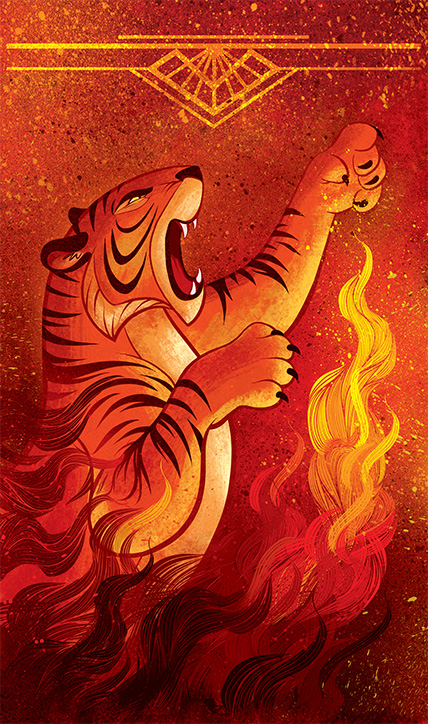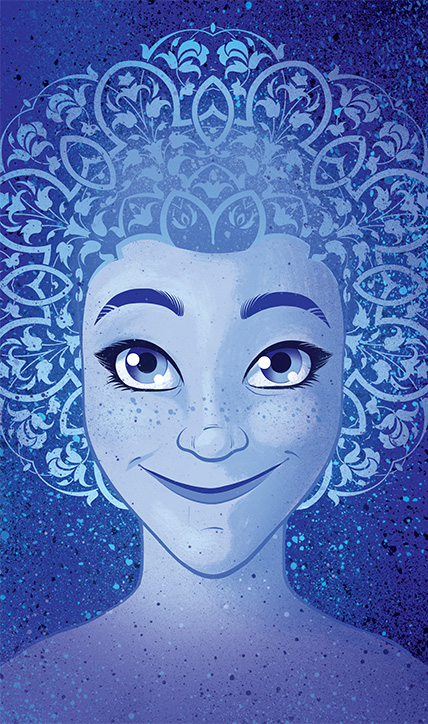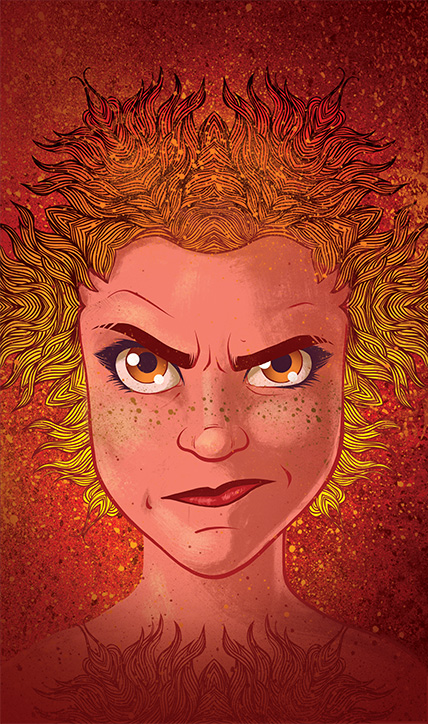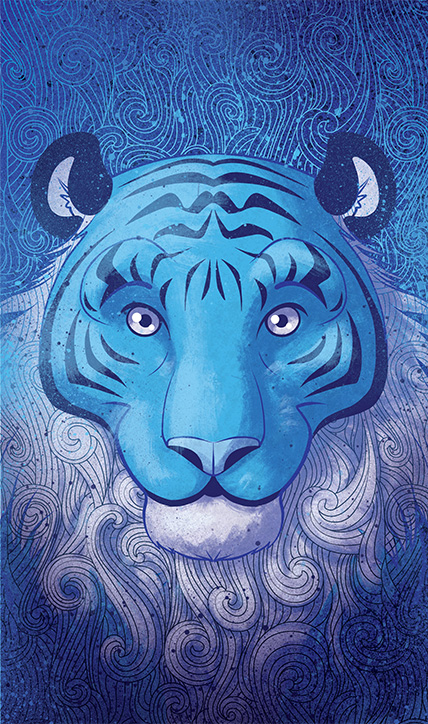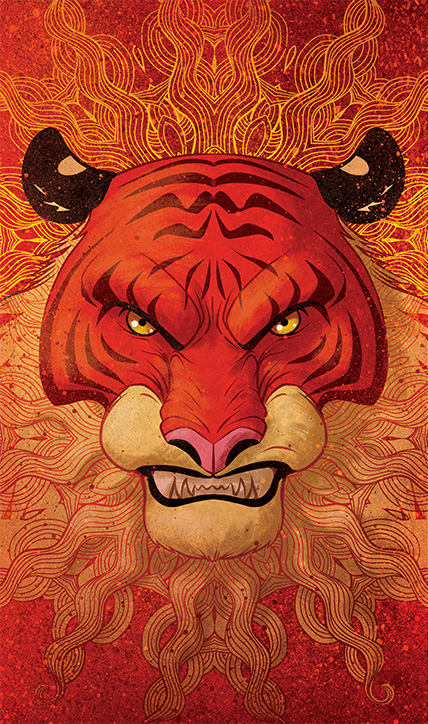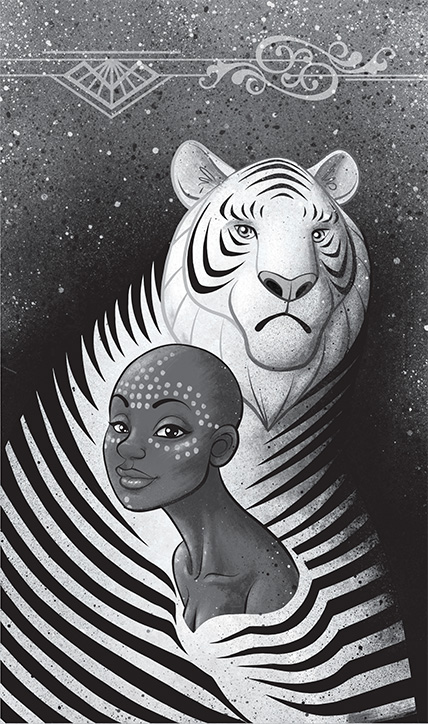 Client: Jellybean Games
Brief: Art direction, illustration and graphic design for The Lady and the Tiger, a five-in-one set of tabletop card games. The brief was fairly open on this – in fact, the Lady and Tiger theme was initially a placeholder, but as a theme it excited me a great deal (what could be better than a game of fierce women and powerful cats?) and I ran with it. As Art Director it was my job to nail down a look-and-feel for the game that would make it stand out on the shelves, but remain thematically 'open' enough to support a variety of games with different mechanics. This theme and feel had to be reflected through the art, the graphic design and the components – at Jellybean we were all especially thrilled to be able to provide glass gems in the Kickstarter version of the game. I was given a delicious amount of freedom on this, and I couldn't be prouder of the end result.
The above is a small selection of a much larger body of art and design – I'm also very pleased with the rulebook and the how-to-play cards in this set. Stylistically, this is as close to my 'native' style as it gets. This is how I draw when I'm not trying to draw any particular way.
Digital: Procreate (sketches, inks), Adobe Photoshop (colours, finishing effects), Adobe Illustrator (graphic design), Adobe InDesign (layout and compositing).